Create amazing customer delivery experiences with the
Best USPS Shipping API.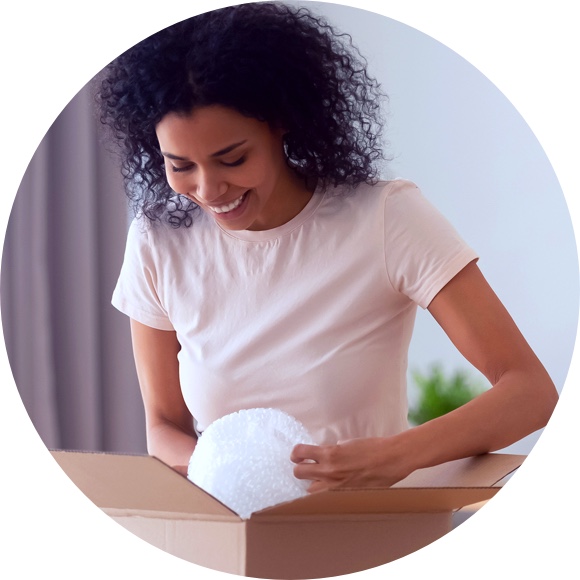 Easily add USPS services to any platform
Stamps.com allows you to seamlessly integrate USPS services in a robust, yet simple REST API.
Access Rates
Access all USPS rates and easily compare across all mail classes and services.
Print Shipping Labels
Buy and print USPS postage for any mail class, domestic or international.
Real-Time Tracking
Delight your customers with package status events updated along every step of the journey.
Why Stamps.com API?
With Stamps.com API you have unlimited access to all USPS services and deeply discounted USPS rates. Plus, we give you a powerful set of features that offer end users more options for easier, more powerful USPS shipping.
Access Multiple Carriers
Enjoy choice, delivery speed and competitive rates with the flexibility of your favorite carrier
Global Shipping Made Easy
Our Global Advantage Program simplifies international shipping. Access electronic customs forms, instant refunds, and more
Fully Branded Labels
Promote your business with custom labels featuring your logo and marketing message
Hidden Postage
Hide actual postage costs on your shipping labels to allow for markups on shipping costs
Schedule Pickup
Skip trips to the Post Office by scheduling USPS pick-ups right from the software
Create SCAN Forms
Combine all your packages into one barcode with our convenient SCAN form options
Address Validation
Avoid returns by validating domestic and international addresses for every label
Stamps.com Insurance
Deliver peace of mind and 40% savings over retail USPS rates with our package insurance
The technology provider of choice for the world's best companies
Looking for the Stamps.com Web Services API?
Existing Stamps.com Integrators, or customers who prefer an industry-leading SOAP API, can use Stamps.com SWS/IM API documentation to:
Easily print labels.
Instantly compare rates.
Automatically validate all domestic and international addresses.
Batch print all your labels at once.